I'M BEYOND ecstatic TO be sharing how to Thrive Naturally every Thursday 11am EST thru Sep 26 at https://www.facebook.com/groups/onewomansvoice/ Won't YOU Join me every week SAME Day/Time to learn how our Gifts of the Earth will get you to your health goals ? A different topic each week- It's Healthy Made Simple!!
We are going on our 5th week and I've provided videos learning about natural options for immunity, digestion, allergies & athlete's wellness. We'll be covering wt control/appetite control, Stress and Pain management, Teacher's Classroom prep, Cleaning Naturally, Memory Support, Restful sleep and Hormone Balance.
My Passion is to help people experience the power of God's Gifts of the Earth and learn how they support the systems of the body to give more energy, fight more efficiently against sickness, rest better, AND THrive!  Educated in ChemE and experience in environmental consulting and pharmaceutical sales sets my foundation for exploring natural resources to customize what your body needs to operate optimally.
We use tools like essential oils, reflexology education, green tea and many whole-food resources to make being Healthy Simple! Let's get your $25 Zyto scan to see what YOUR body says it needs to get into balance!! We'd have to meet for about a 45min session to complete the scan, review and email you the report. Contact Angie via email, messager or phone OR schedule an appointment via https://calendly.com/angceroli..  check out learning videos at youtube/angie.ceroli or ask to have some videos for specific health concerns emailed to you!
Visit Green Health First ( FB:2Cups Green Tea Hawaii ) at the  Midtown Farmers' Market , this Saturday, and most through the summer – located in North HIlls Plaza near Chik-filA and the theatres! Ask to custom make a blend for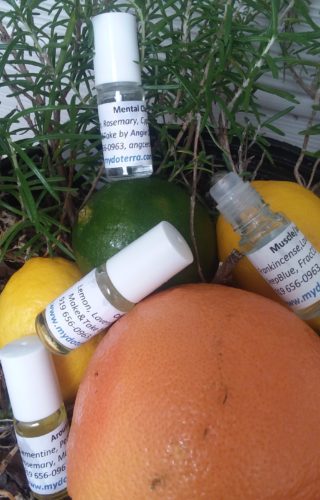 your needs– many custom made 5ml roller blends are available- mental clarity, allergies/pain relief, sleep/calming, energy&focus, and more. We'll also have custom made all-natural hand cleaners and bug repellent. Visit us and all the producers to shop LOCAL! Support farmers and know where/what you're getting which has minimal 'handling' by others.  LIVE musice starts at 10am!!
Find/purchase  our green teas by the individual pixies/sachets at these locations: 
Angier Family Pharmacy and Garner Family Pharmacy

JuiceHaus in Fuquay Varina

Triangle Fleet Feet stores (Raleigh/Morrisville)

The Climbing Place, Fayetteville downtown
BUG REPELLENTFind/purchase the all-natural, safe-for-your-skin and pets, NO DEET, bug repel at these locations: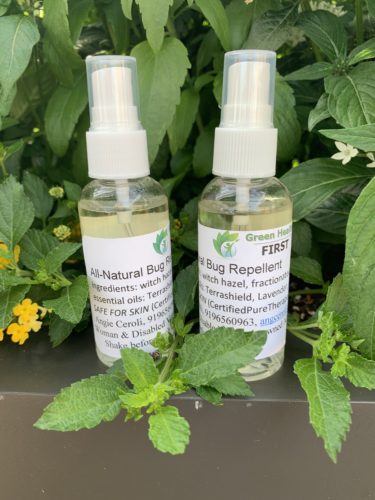 Tarheel Nursery- Angier
Simply Decor NC- Angier
Miller's Landscaping- Erwin/Dunn
Miller'sLandscaping -also offering the all-natural hand cleaners