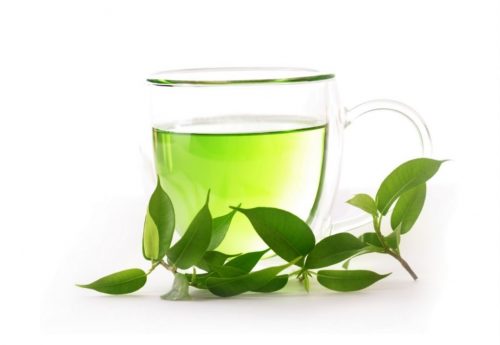 DID YOU KNOW:  From WebMD– "Green tea has been shown to improve (health benefits such as ) blood flow and lower cholesterol. A 2013 review of many studies found green tea helped prevent a range of heart-related issues, from high blood pressure to congestive heart failure.  What's good for the heart is usually good for the brain; your brain needs healthy blood vessels, too. In one Swiss study, MRIs revealed that people who drank green tea had greater activity in the working-memory area of their brains. Green tea has also been shown to help block the formation of plaques that are linked to Alzheimer's disease. Green tea seems to help keep blood sugar stable in people with diabetes. Because catechins lower cholesterol and blood pressure, they can help protect against the damage a high-fat diet can cause, Chris Ochner PhD,a research scientist in nutrition at the Icahn School of Medicine at Mount Sinai Hospital says."
2Cups GreenTea Hawaii products contain 450 times the normal tea bag serving of the antioxidants, ECGC and those from Noni. The surperfruit, Noni, contained in our formula also has data showing it's support of memory, the brain and nervous system! These are deliciously naturally flavored to hydrate and energize and a great option for adults and children!

Please like our facebook page, 2Cups Green tea Hawaii, as this is where I also post the events in which we'll be participating along with some healthy living tips, articles and videos.
As indicated, we'd love to help a school/team or club/association raise money using our Fundraising program, so if you know of any other events scheduled in coming months, please provide their info to me so I can reach out to see if they'd be interested in running our fundraiser.
* * *
2Cups Green Tea Hawaii and doTERRA essential oil Wellness serves NC, SC, VA, MD and GA as the only distributor of the Green Tea Hawaii products. We have fundraised for over 100 organizations during our 5 years in business with our green tea fundraising program. Wellness workshops are routinely offered around Raleigh, Fayetteville, Wilmington Greensboro & Winston-Salem. Lunch workshops are facilitated supporting Business/school wellness programs with a goal of increasing productivity and decreasing loss of attendance due to illness. We are glad to bring our expertise to other states and localities as well.
Our 2cups Green tea Hawaii facebook page communicates our schedule along with articles/ videos and tips for Making Life a Healthier Journey!